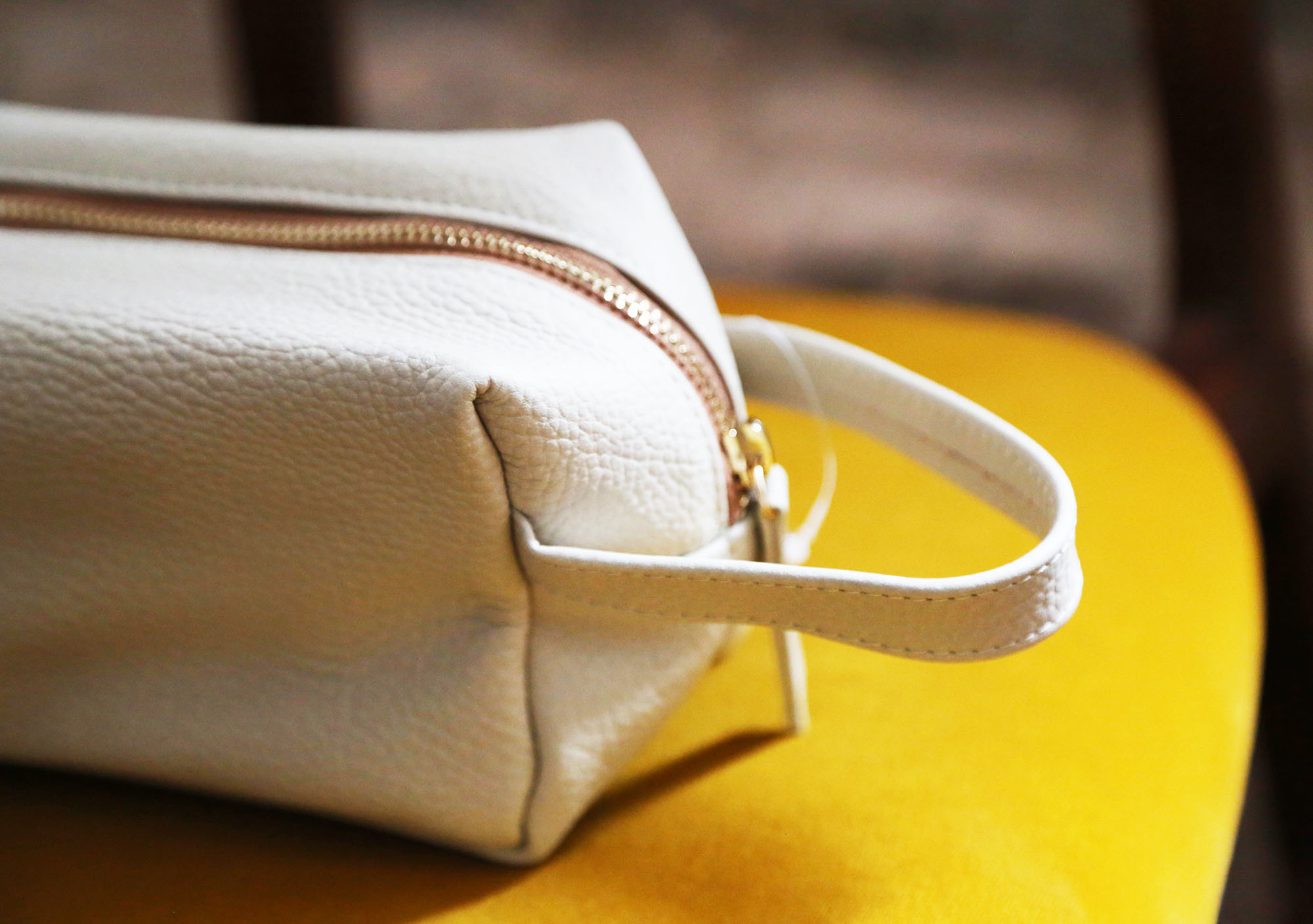 Neceser de piel Garçon
Elegante neceser de cuero con asa y cremallera metálica forrado en su interior con tela impermeable lavable.

Medidas: 25cm largo x 12cm ancho x 13cm alto

Iniciales: 10.00€ por pieza.
Elegant leather case with metal zipper and handle lined inside with washable waterproof fabric.

Measurements: 25cm long x 12cm wide x 13cm high

Initials: 10.00€/piece.